Do you need BAMS admission in top private BAMS colleges spread across India? The admissions for the BAMS course in 2023 are totally based on the cutoff of the NEET-UG examination. For the current academic session, NEET results will be out in the first week of May 2023, and then students can apply to the respective ayurvedic colleges. NEET is a national-level exam that is held all across India for almost all medical undergraduate programmes.
Our admission agency is best known for its hassle-free admission services and our experienced staff, who have been working in the medical admission sector since 2010. Since the foundation of our admissions consultancy, our branches have spread across many cities across the country. Our unique approach and simple B.A.M.S. admission guidance services are what make fresh medical aspirants comfortable before the whole admission process, as we clear all the queries and doubts of candidates in an easy manner.
Admission Updates for 2023
NEET exam results are out, and admission counselling for the 2023 academic year has begun for all private ayurvedic private colleges across India.
BAMS is an ayurvedic undergraduate programme that has a duration of 5 years and 6 months, of which 1 year is compulsory for the internship. This programme is totally based on the study and techniques used to treat diseases using ayurveda, which is quite popular across India. In this ayurvedic course, the candidates learn more about herbs that were used in the past to heal several diseases. This can be a challenging but useful element of this educational programme. Let's have an overview of the BAMS course syllabus, which is divided into three parts:
Part 1

Anatomy
Physiology
History of the Ayurvedic System
Basic Principles of Ayurveda
Part 2

Ayurvedic Pharmaceutical Science
Toxocology
Pharmacology
Part 3

Internal Medicine
Gynaecology
Paediatrics, Skin & Obstetrics

Modern Anatomy & Princeple of Surgery
---
Why Choose Us
Flexible Payments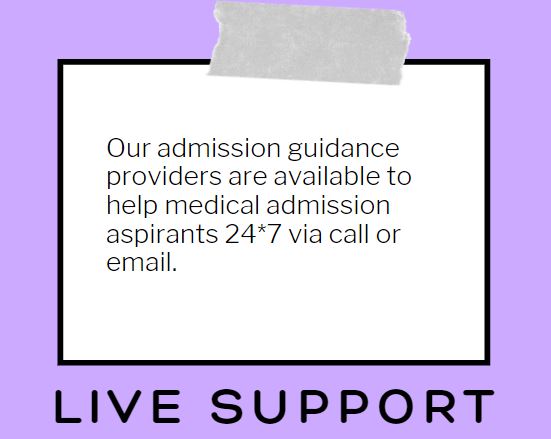 24*7 Support
Quality Services
---
Why BAMS Course is Best For Students
BAMS (Bachelor of Ayurvedic Medicine and Surgery) takes almost 6 years for a student, but there are a variety of career options after the completion of the course. After completing the course, a student becomes an expert in the ayurvedic system, which is becoming quite popular in India as well as abroad. Many multinational companies are now manufacturing products related to ayurveda as users are more concerned about their health nowadays. So here is the list of job opportunities that you can expect after the course:
Scientist: If you want to explore more in the ayurvedic sector, you can apply for a job as a scientist after your B.A.M.S. course, as it is a high-paying but challenging job.
Phamacist: You can also opt to open your own pharmacy store, as this ayurvedic course will make you eligible to become a qualified pharmacist.
Doctor: You can choose to serve society by becoming an ayurvedic doctor.
Gynaecologist: Gynaecology is also a decent field to make a career out of, as earnings are better in this medical segment. Also, we can see that there is rising demand for ayurvedic doctors abroad, as ayurveda is spreading worldwide. The USA and Greenland are two of the countries where the demand for ayurveda is significantly higher than in other countries.
Therapist: Becoming a therapist is also a decent profession if you feel comfortable doing so. People nowadays are moving towards methods used in ancient times to heal body pain and other injuries, so we have seen a rise in the demand for therapists.
Lecturer: If you are into teaching, just become a lecturer of ayurveda, which not only enhances your knowledge but also helps you learn more about the subject matter.
Health Consultant: If you are a health-aware person, then you can choose to become a consultant in the ayurvedic segment by counselling people about their health and diet. It is also a decent profession and is becoming quite popular in Tier 2 cities as well.
---
Eligibility Criteria for BAMS Course Admission 2023:
Education: Interested candidates must have scored 50% in their 10+2 examinations from any recognised board like a state board, CBSE, or ICSE with compulsory subjects like physics, chemistry, and biology. [SC, ST, and OBC candidates have a relaxation of 10% as they are eligible if they score at least 40%.]
Qualified Examination: The candidates must have qualified the NEET-UG 2023 exam with the relevant cut-off marks respective to their state.
Required Age: The minimum age for pursuing this ayurvedic undergraduate programme (B.A.M.S.) is 17 years, and there is no relaxation in it.
---
BAMS Fee Structure
B.A.M.S. is a quite affordable medical course in comparison with the MBBS degree programme, as the fees of ayurvedic colleges generally start at Rs. 1,50,000 and can go up to Rs. 6,00,000 per annum. The annual fees of the B.A.M.S. programme totally depend on the facilities provided by colleges and their overall infrastructure. So it's up to the candidate to choose the college according to their NEET scores and fee structure.
Note: The main job of our admission consultant is to harness every relevant detail about the ayurvedic colleges, so for the upcoming session 2023, you must consult with us to get a more detailed view of the college and their fees. Our team is available round the clock to provide admission guidance services across Simply call and clear your minor to major doubts about the admission counselling process.
BAMS Admission Locations
---
BAMS Colleges
| | |
| --- | --- |
| D.J. Ayurvedic Medical College | G.S. Ayurvedic Medical College |
| Vaidya Yagya Dutt Sharma Ayurvedic Medical College | MAJOR S.D SNGH Ayurvedic Medical College |
| Shri Babu Singh Dadduji Ayurvedic Medical College | Sri Babu Singh Jay Singh Ayurvedic Medical College |
| Dr. Anar Singh Singh Ayurvedic Medical college | J.D. Ayurvedic Medical College |
| Sri Sai Ayurvedic Medical College & Hospital | Aligarh Unani/Ayurvedic Medical College ACN Hospital |
| Jeevan Jyoti Ayurvedic Medical College & Hospital | Mangalayatan University |
| S.N.K Ayurvedic College | Shri Dhanwantri Ayurvedic Medical College |
| SKS Ayurvedic Medical College | Sanskriti Ayurvedic College |
| Prabudha Ayurvedic Medical College | Ankerite Ayurvedic Medical College & Hospital |
| Shri Ramachandra Vaidya Ayurvedic Medical College | Sarda Patel Institute of Ayurvedic Med. College |
| Babu Yugraj Singh Ayurvedic Medical College & Hospital | Institute of Ayush Medical Sciences & Hospital |
| Goel Ayurvedic Medical College and Hospital | SAHARANPUR AYURVED MEDICAL COLLEGE |
| R.G.S. Ayurvedic Medical College And Research Centre | Javitri Institute Of Ayurvedic Medical Sciences& Hospital |
| Dr. Krishna Gopal Dwivedi Ayurvedic Medical College | Prem Raghu Ayurvedic Medical College and Hospital |
| Gangasheel Ayurvedic Medical College & Hospital | Dhanvantari Ayurvedic Medical College & Hospital |
| Future Ayurvedic Medical College | Rohilkhand Ayurvedic Medical College |
| Kritika Ayurvedic Medical College and Hospital | A.N.A Ayuvedic Medical College & Hospital |
| R. K. Institute of Ayurvedic Medical Sciences | Prakash Institute of Ayurvedic Medical College |
| Ishan Ayurvedic Medical College | Sri Ram Ayurvedic Medical College and Hospital |
| Mahaveer Ayurvedic Medical College & Hospital | IIMT AMC |
| Charak AMC | R.K. Ayurvedic Medical College & Hospital |
| BABA vishwanath Ayurvedic Medical College | Shivalik Ayurvedic Medical College & Hospital |
| Apex Ayurvedic Medical College | Dr. Vijay Ayurvedic Medical College |
| SAS Ayurved Medical College | Santushti Ayurvedic Medical College & Hospital |
| Shri Krishna Ayurvedic Medical College & Hospital | Jeevak Ayurved Medical College & Hospital |
| K.V. Ayurvedic Medical College & Dev Hospital | R.B. Ayurvedic Medical College & Hospital |
| Naiminath Ayurvedic Medical College | S.R.S. Ayurvedic Medical College and Hospital |
| MD Ayurvedic Medical College | Bapu Ayurvedic Medical College & Hospital |
| Bhagwant Ayurvedic Medical College | Vivek College of Ayurvedic Sciences & Hospital |
| Chandra Sekhar Ayurvedic medical college | FS Ayurvedic Medical College |
| KVS Ayurvedic medical college | SNSK Ayurvedic Medical College |
| SGAM Medical College | SCPM Ayurvedic Medical College |
| Shanti Ayurvedic Medical College & Hospital | Kunwar Shekhar Vijendra Ayurved Medical College |
| Doon Ayurvedic Medical College | Dronacharya Ayurvedic College |
| Glocal Univercity | Kalawati Ayurvedic Medical College & Research Center |
| WTM AMC | Sanjeevani Ayurvedic Medical College |
| Bhartiy Ayurvedic Medical College | Shree Sataya Ayurvedic Medical College |
| Bhagwant Ayurvedic College & Bhagwant Hospital | Guru Gorakhnath Ayurvedic Medical College |
| ITM Ayurvedic Medical College | Rama AMC (University) |
| CS Ayurvedic Medical College | Amrapali ayurvedic medical college |
| Vimla Ayurvedic medical college | iimi amc |
| Shri Santan Pal Singh Ayurvedic Medical College And Hospital | Swati Hospital And Ayurvedic Medical College |
| Bharat Ayurvedic Medical College | Babe Ke Ayurvedic Medical College |
| Siv Shakti Ayurvedic college | Guru Nanak Ayurvedic Medical College |
| Sant Sahara Ayurvedic Medical College | Shri Dhanwantry Ayurvedic College |
| Saraswati Ayurved Hospital And Medical College | Shaheed Kartar Singh Sarabha Ayurvedic Medical College |
| Shree Lakshmi Narayan Ayurvedic College & Hospital | Satya Sai Murlidhar Ayurvedic College & Hospital |
| Mai Bhago Ayurvedic Medical College | Baba Hira Das Ayurvedic College |
| Smt. Urmila Devi Ayurvedic College | Dayanand Ayurvedic Medical College |
| Harmony Ayurvedic Medical College and Hospital | Khalsa Ayurvedic Medical College |
| Shree Saai Ayurvedic medical college | LNCT University (LNCTU) |
| Shubhdeep Ayurved Medical College & Hospital (SAMCH) | Rani Dullaiya Smruti Ayurved P.G. Mahavidyalay And Chikitsalay |
| Dr. S.M.S Memorial Medical Education Foundation (DSMSMMEF) | Mandsaur Institute of Ayurved Education and Research |
| Mansarovar Ayurvedic Medical College | Veena Vadini Ayurved Medical College & Hospital |
| Rajeev Gandhi Ayurveda College | SAM College of Ayurvedic Sciences |
| Om Ayurvedic Medical College & Hospital | Parashar Ayurvedic Medical college and Hospital |
| Vijyashree Ayurvedic Medical College & Hospital | Pandit Shiv Shaktilal Sharma AMC |
| Gaur Brahmin Ayurvedic College & Hospital | Murari Lal Rasiwasia Ayurvedic College & Hospital |
| Chaudhary Devilal College of Ayurveda | Ayujyoti Ayurvedic College & Hospital |
| National Ayurvedic Medical College | T.M.A.E.S Ayurvedic Medical College |
| Ramakrishna Ayurvedic Medical College | Indian Institute Of Ayurvedic Medicine and Research |
| Sri Kalabyraweshwara Ayurvedic Medical College and Hospital | Sushrutha Ayurveda Medical College and Hospital |
| Sri Sri College Of Ayurvedic Science and Research Center | Ashwini Ayurvedic Medical College |